For those of you who have never tried to make your own burgers, you are truly missing out.
Honestly I really just wanted to post a picture that my friend
Zachary Stirewalt
took.
Our arrangement/deal is as follows: I make food, he helps(sometimes), we both eat, and he shoots my food. Awesome? Yes.
Anyways, how to make a burger. First of all, buy ground beef. Zach and I are broke college students, so we used relatively inexpensive meat. We used 93/7 meat, but it's a question of personal preference.
We bought roughly two pounds of meat for two people. Twas kind of a lot, but we ate it all. We then mixed it with dry onion soup mix. I was told to use this by a co-worker, but forgot on my way home how much to use, so.....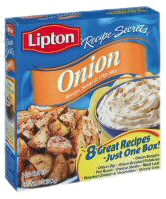 I just used one whole packet.
Mix this in a bowl with the ground beef. Zachary used his hands, but I was too grossed out to touch the stuff. Add an egg to keep it moist and together.
We made ours about 4 inches wide and slightly less than an inch tall. They were monstrous. Not monstrous as in huge, monstrous as in rather deformed and scary.
I was excited. We had onion rolls rather than burger buns, lettuce, tomatoes, mustard, ketchup, etc. YUM.
Zachary then cooked the burgers in a skillet with some olive oil because that was all we had. Are you following the theme here?*
The reason you aren't seeing the big burgers is because we barely did before they were in our bellies.
These are the two baby burgers that Zachary made for himself:
Glorious! And yes, they are slightly pink. And yes, they were so good he forgot to put anything on them besides cheese.
Those of you who have never done this, try it. Making your own burgers makes them taste so much better. You barely feel your arteries clogging at all!
*cheeeeepity cheap cheap cheap!